Position Indicators
Multi-digit display, including a window with decimal places for best reading accuracy.
Counter with 4 or 5 digits displayed, decimal, accurate reading, clockwise and counterclockwise rotation options.
The shell is made of impact-resistant polymer and solvent, grease chemical agent, etc., there is a front sealing rubber gasket in the shell, durable wear resistance, high temperature resistance, compact design of the counter wheel code, combined with artificial principles, enlarged reading window is easy to read . extend.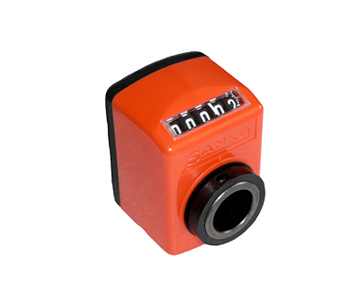 Standard inner diameter of the display hollow shaft:
ø6, ø8, ø10, ø12, ø14, ø15, ø16, ø18, ø20, ø22, ø24, ø25, ø26 mm
Shaft sleeves can be used if the inner diameter is smaller than the standard.
Display case color : orange, black