Miter Gear Box
Miter Gear Box uses gravity-loaded bearings and spiral bevel gears to provide smoother operation and greater torque compared to traditional worm gears.
The direction of the steering gear can be arbitrarily selected up, down, left, right and other changes, and a wide range of axial specifications are applicable.
The gearbox has power transmission steering, which has the advantages of durable and heavy load.
Wide range is used for power steering or power extension.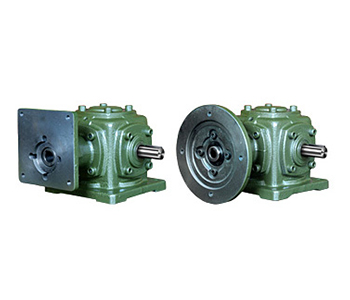 Appropriate use of lubricating oil can play the efficiency of the steering gear and improve its operating life.
The initial use period is two weeks or 100 ~ 200 hours, which is the initial wear period. There may be a little metal wear powder between them. Please clean the inside and replace with new lubricant.
For long-term use, change the lubricant every six months to one year or 1000 to 2000 hours.
Types of lubricating oil:
The lubricating oil of the cross steering gear adopts CNPC multi-effect gear oil 85 # ~ 140 #
Low speed, light load conditions, multi-effect gear oil 85 # is recommended
Under heavy load and high temperature conditions, it is recommended to use multi-effect gear oil 140 #.